Technology
MRBSH230SF 3 difference shape on screw head (punch sample)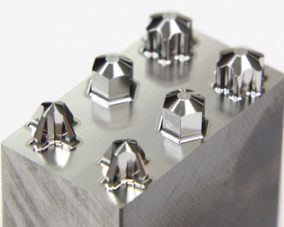 Work material : HAP72(68HRC)
Work size : 20×35mm
Machining depth : 5.1mm
Coolant : Oil mist
Machining time : 8hr 25min
Tool


●Realize stable cutting performance even for 70 HRC hardened steels.
●Developed new MUGEN COATING PREMIUM Plus to upgrade oxidation resistance and abrasion resistance.
●Adopt optimized new tool material and tool design to reduce cutting load.
●R accuracy is ±0.003mm (R accuracy is based on a half value of actual diameter).
●Shank diameter tolerance, high accuracy type, is - 0.001mm / - 0.003mm.
Cutting condition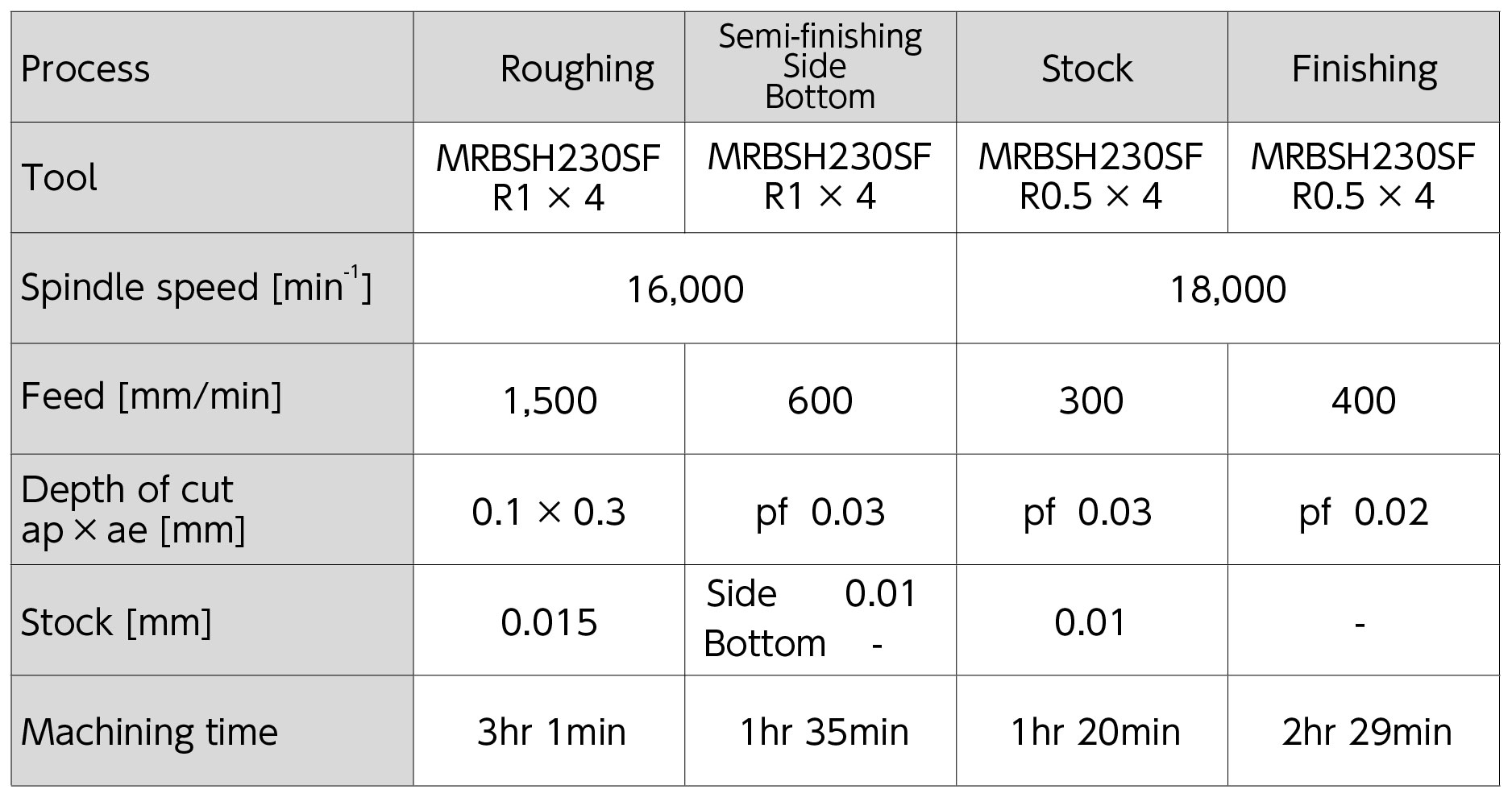 Result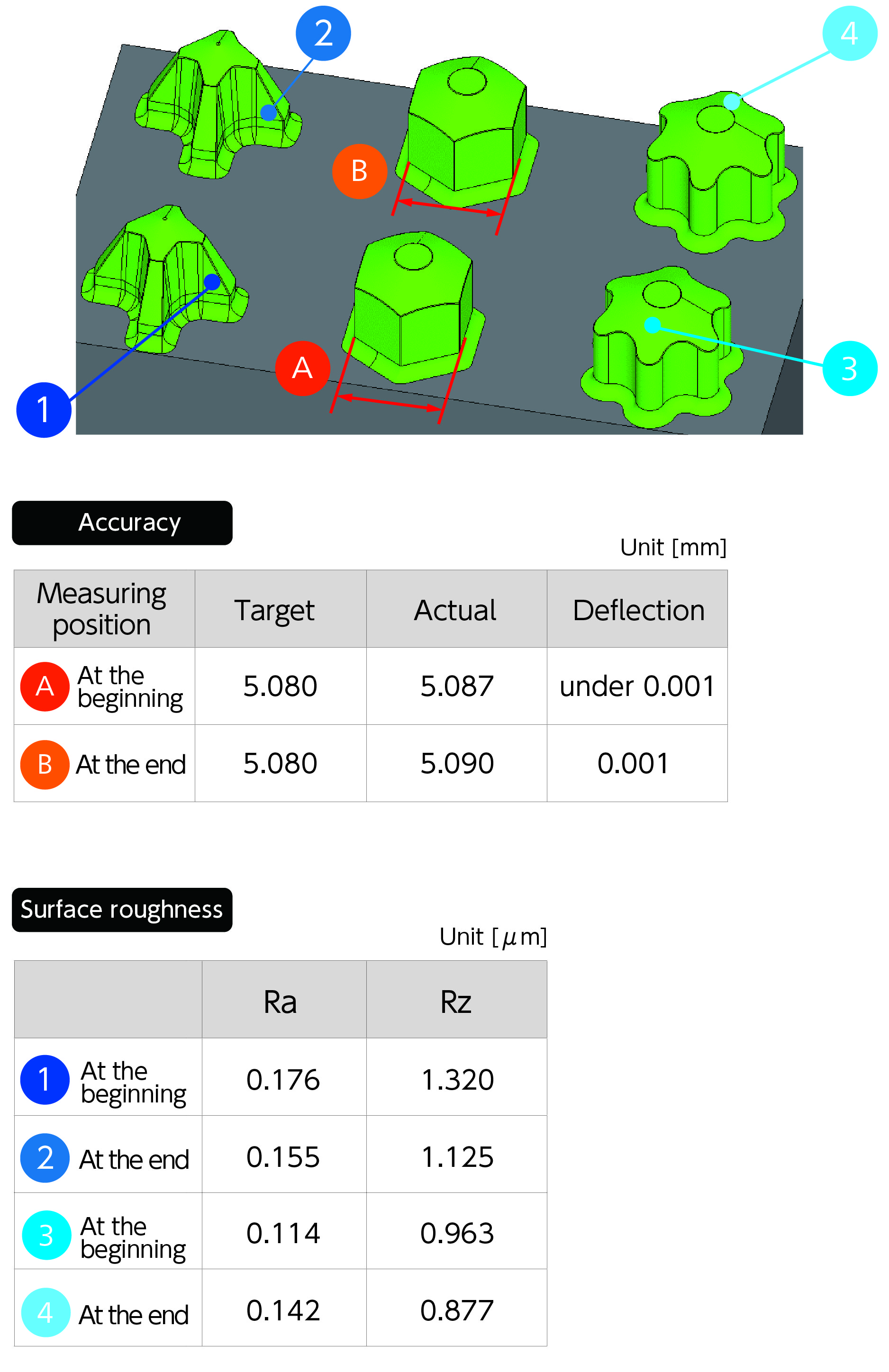 Processing Video Introduction
MRBSH230SF 3 difference shape on screw head (punch sample)