Technology
5-Axis Drilling Sample S50C MFD / Flat Drill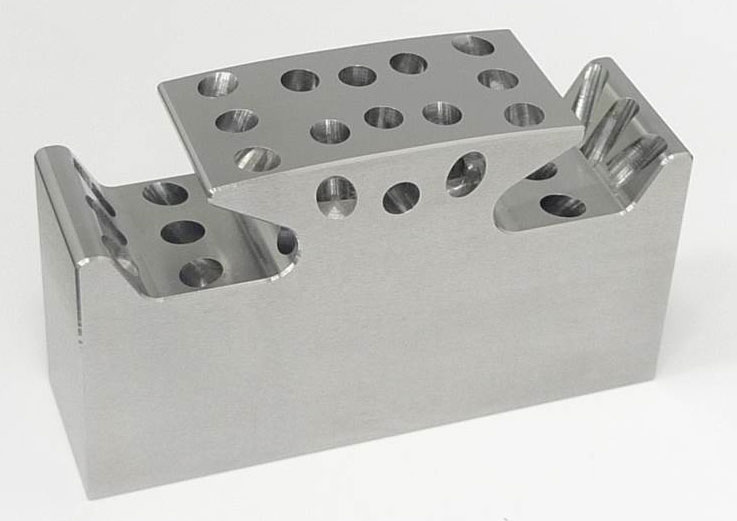 Work size : 30 × 100 mm
Material : S50C
Cutting data : 6min(Drilling process only)
Realized stable and high efficient drilling to inclined surface and side walls.
MFD drilling sample to various surface of S50C.
Tool


•Stable drilling is realized in various scenes such as inclined surface and curved surface.
•High efficient counter boring.
•Possible to reduce rear burr.
Cutting Condition
Cutting process
Drilling
Tool
MFD φ6×12
Cutting speed
(m/min)
66
Spindle speed
(min-1)
3,500
Drilling surface
Flat
Inclined angle
30° lower
Inclined angle
30° over
Semicircular R (5R)
Feed
(mm/min)
280
140
110
Feed per revolution
(mm/rev)
0.08
0.04
0.03
Depth of cut
(mm)
Max. 12(2D)
Coolant
Water soluble fluid
Cutting time
(2D / per hole)
3 sec
6 sec
7sec
Comment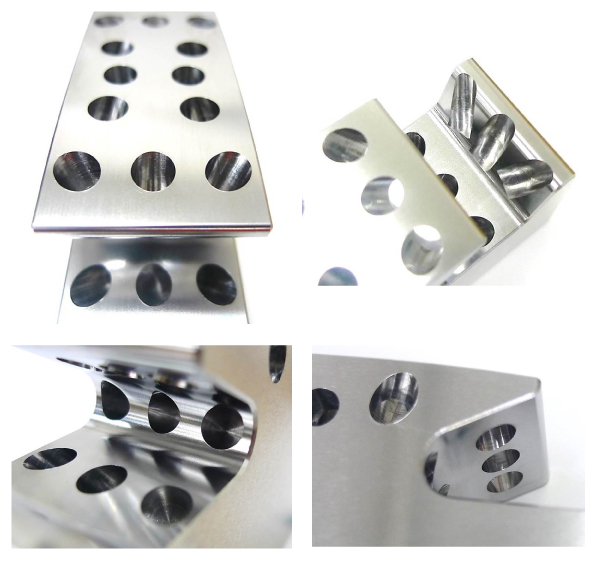 Applicable to drilling various scenes such as angled and semicircular drilling. On curved concave profile, got the result of hole accuracy H9 and reduced through-end burr as 0.06 mm.