Technology
MSUSZ440 High Efficient Machining Example for Stainless Steels (SUS304)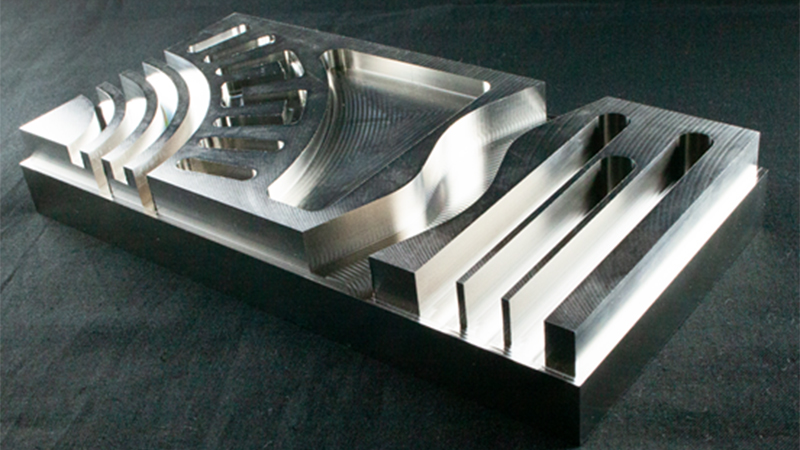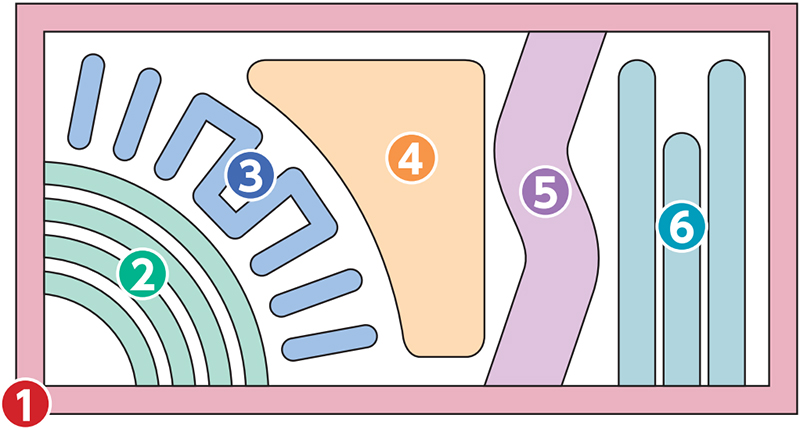 Work size : 200×100mm
(Cutting depth : 12mm)
Material : SUS304
Total cutting time : 12min 26sec
Total 12.5 minutes for high efficient machining!
Only use 1 tool to complete all machining processes.
Tool

●Unequal flute spacing, unequal helix angle and high rigid end profile design to minimize chatter realize high efficient machining.
●New developed special edge profile realized multi-functional performance of side milling, slot milling and drilling approaches on stainless steel.
Milling Conditions
①The outer periphery part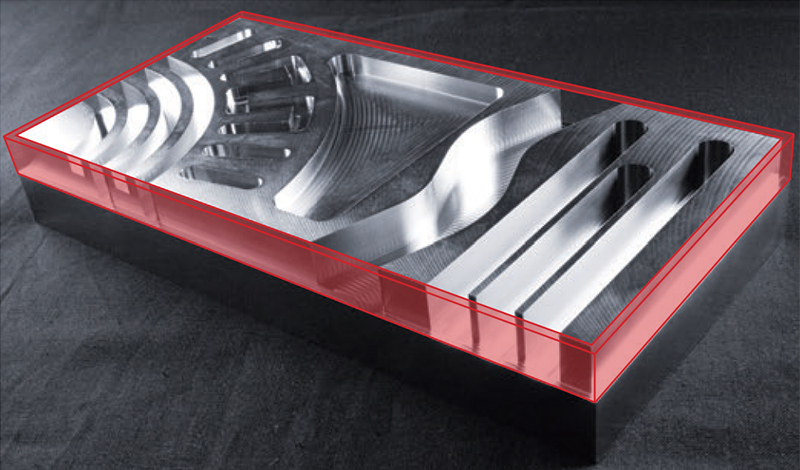 ※The outer periphery machining (Red part).
Cutting process
Side
Roughing
Finishing
Spindle speed
(min-1)
5,000
Feed
(mm/min)
1,200
Depth of cut
ap×ae(mm)
12×1.2
12×0.05
Stock
(mm)
0.05
-
Cutting time
1min 31sec
②Arc slot part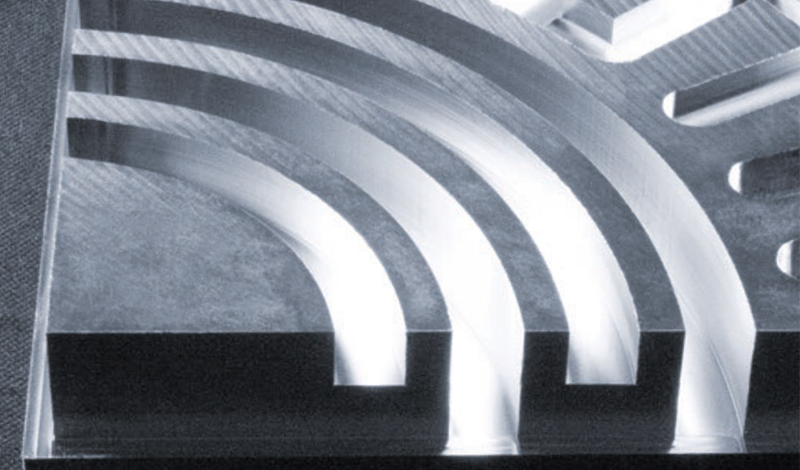 Cutting process
Slot
Depth of slot 6mm
Depth of slot 12mm
Spindle speed
(min-1)
4,200
Feed
(mm/min)
400
Depth of cut
ap(mm)
6
6(2 times machining)
Cutting time
1min 14sec
③Blind slot & Crank groove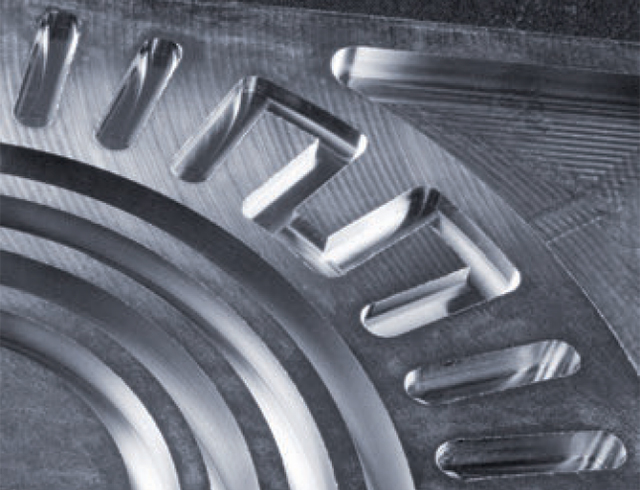 Cutting process
Slot
Depth of slot 3mm
Depth of slot 6mm
Drilling
Slot
Drilling
Slot
Spindle speed
(min-1)
4,200
Feed
(mm/min)
50
400
50
400
Depth of cut
ap(mm)
3
3(2 times machining)
Cutting time
54sec
④Pocket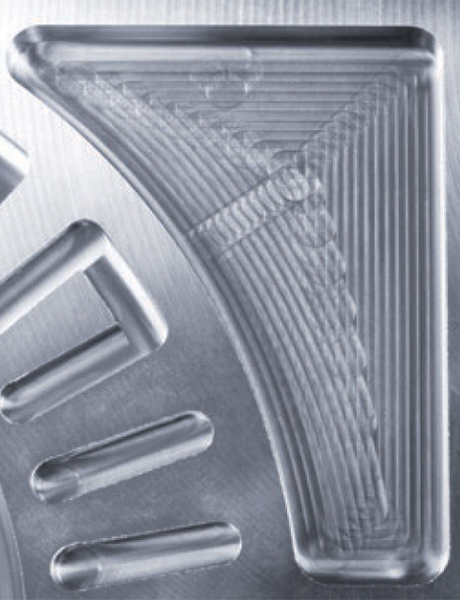 Cutting process
Roughing
Finishing
Helical milling
Side
Bottom
Side
Spindle speed
(min-1)
4,200
5,000
Feed
(mm/min)
1,000
1,200
Depth of cut
ap×ae(mm)
Approach angle 3°
6×1.2
0.05×1
6×0.05
Stock
(mm)
0.05
-
Cutting time
3min 51sec
⑤Curved slot part (Trochoid milling)

Cutting process
Roughing
Trochoid milling
Spindle speed
(min-1)
5,000
Feed
(mm/min)
1,200
Depth of cut
ap×ae(mm)
12×1.2
Cutting time
2min 28sec
⑥Thin wall part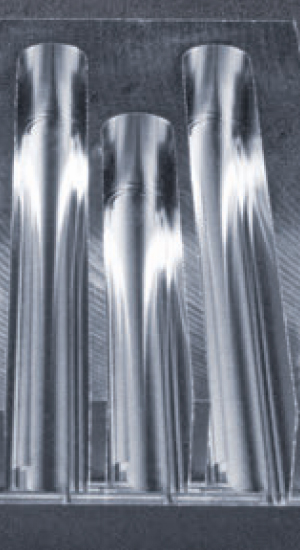 Cutting process
Roughing
Semi-finishing
Finishing
Slot
Side
Spindle speed
(min-1)
4,200
5,000
Feed
(mm/min)
400
1,200
Depth of cut
ap×ae(mm)
ap 6(2 times machining)
12×1
12×0.05
Cutting time
2min 28sec