Technology
Plunging and Slot Milling
S50C
MSZ345 / 3-Flute POWER "Z" End Mill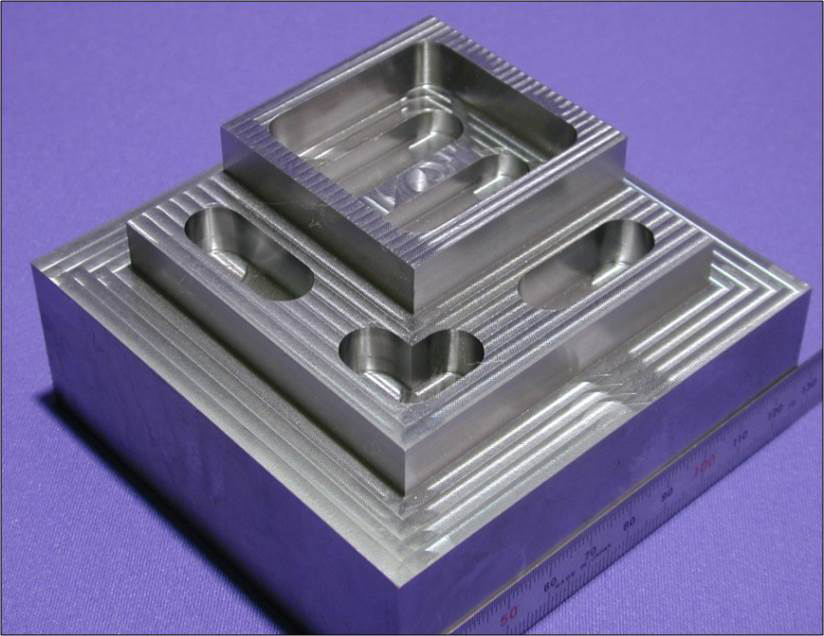 Work size: 100×100(mm)
Work Material : S50C
Cutting time: 6 min.
New flute design brought drilling!
Realized stable heavy & high efficient cutting!
Tool


•New flute design brought a remarkable shearing ability.
•High efficient machining is realized both for plunge cutting and slotting.
Cutting Condition
Cutting Process
Drilling
Pocket mill・Side milling
Slotting
Spindle Speed
(min-1)
3,000
Feed
(mm/min)
300
1,500
800
Depth of Cut
ap×ae(mm)
ap 10
10x3
ap 10
Coolant
Air blow
 Time 
2min
2min
2min
Comment
MSZ345 is process-intensive & multi-functioned tool which realized direct plunge cutting without drilling. It brought high efficient cutting and cutting time is just 6 min. in total. Also minimized a risk of breakage or chipping due to clogging or chip bite by evacuating chip smoothly even if at heavy cutting.