SHPR400 Released in June, 2021
4-flute corner radius end mill from Dia 0.1
Line up from φ0.1~φ3, total 142 sizes.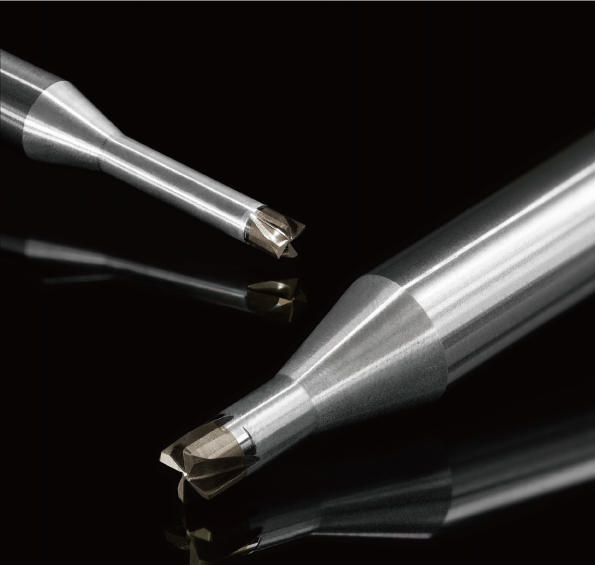 Specification
CBN Super High Precision Radius End Mill 【SHPR400】

Design:4-Flute Corner Radius End Mill
Material:CBN (Cubic Boron Nitride)
Size: φ0.1~φ3(Total 109 sizes)
Features:・New tool design has been developed to reduce the cutting resistance and upgrade
the finishing accuracy.
・Realized 4-Flute type from φ0.1! Achieved higher efficient machining and more
stable tool life in micro machining.
・Shank diameter accuracy range is 0.002mm, from -0.001mm to -0.003mm, and
also supports high precision shrink fit holders.
・Line up from φ0.1~φ3, total 142 sizes.
・Beware of stocks because there is no cutting edge to center of bottom, φ0.1 and
φ0.15.
Details
For the product details, please Click
For details of size list, please Click
Leaflet
Click for PDF Leaflet